Personal Training App
How It Works
We utilize the TrueCoach app experience to deliver our fully customizable on-the-go training programs that are tailored to your specific needs, below is an example of situations we consider when designing your customized on-the-go workouts.
Programs are tailored to:
Specific goals (Athletic/Sports, Body Composition, Health, Cardio, Physique, Technique, etc.)

Equipment & current gym situation (at-home, planet fitness, private gym, etc.)

Lifestyle (based on work schedule, travel, family, etc.)

Injury History 
We check in with the clients each month through a phone call or zoom session regarding progress, training barriers, lifestyle, nutrition, and how to manage time to get the most out of their workouts. 
Educating clients on all aspects of health is vital, and we ask that the trainees have an open mind to try new methods. Through our calls, we find and teach what will best help them get results in a safe, quick, effective manner. Most importantly, what works for their current situation. 
All exercises and workouts are to be checked off and weights logged through the app in order to help keep you accountable and to monitor your progress as you continue through the program.
Ideal Candidates
Motivated clients who are looking for guidance from coaches with experience to program for them with a specific goal in mind:
Athletes with an upcoming season

Adults or any age that has an event/goal coming up (ex. 5k race or flag football league)

Youth looking for structure in their life while getting more movement and physical activity mixed in with regimented exercise.

Anyone who wants a regimented exercise routine to take the thinking of it!
No matter what the current level of training is, or prior injury history, we bring the starting point of the client based on what we feel is best for long term success.
Will I Have Access to a Trainer?
Yes, we provide a demonstration that goes along with each workout in your schedule. Additionally, will we have a monthly zoom check in with the client to go over progress and upcoming goals you want to reach.
How Many Workout Will You Recommend?
Each situation depends on the time the client can allocate towards training. Some clients need a higher frequency of workouts (4-6/week), while others can only allocate for 2-3 workouts per week. We'll go over your workout routine and schedule during our initial call to better understand your needs and lifestyle. 
How Much Does the Program Cost?
Sign Up Now!
The App
Accept Invitation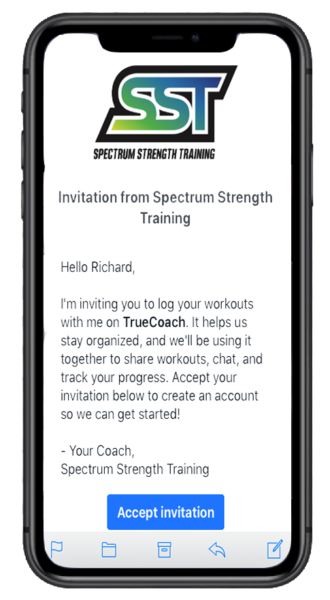 View Your Schedule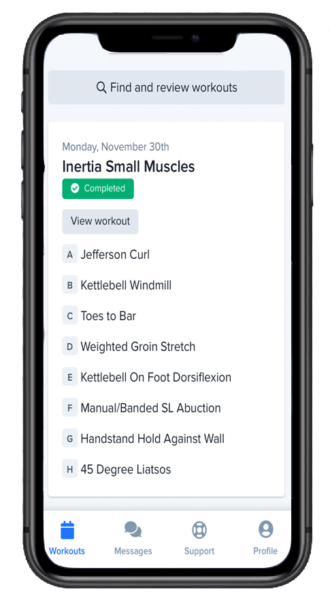 View Workout + Demo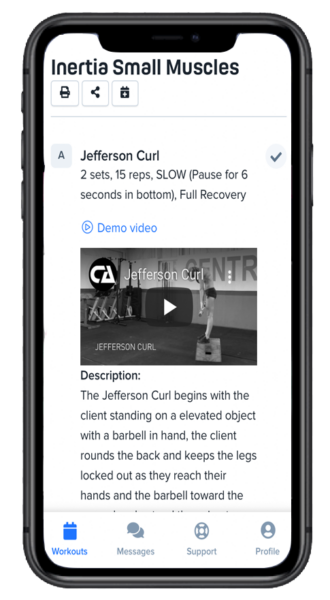 Log Reps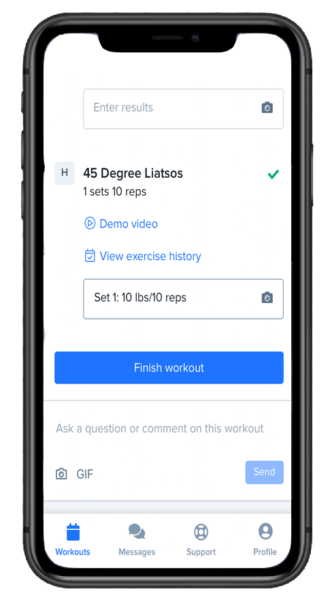 Completed + Remaining Workout